Comparison between 123map Publisher and geodressing
With the following overview, we want to inform you about the differences between "123map Publisher" (www.map-machine.com) and the map editor of geodressing.de.
We have listed the most important differences between the editors, prices, licence terms as well as other product features below.
123map
geodressing
File formats
SVG, PNG, JPG
Any format according to specification
Maximum map output size
16.000px x 16.000px
135cm x 135cm
No information found
Net price of vector maps for unlimited use
A6 – 14,80 Euro
A5 – 29,60 Euro
A4 – 59,40 Euro
From 190 Euro up for sizes up to A4
Discounts via the shop
Yes, with the purchase of a voucher
No information found
Customizable map elements
Free customization, selection and colouration of over 300 map layers, can be saved as individualised map picture
No information found
Saving individual maps
Self-customized maps can be saved without purchasing them
Not applicable
Saving individual content
Individual POIs or hiking paths can be saved and edited later
Not applicable
Individual POIs
Yes
No information found
POIs from the OSM database
Yes
No information found
Customization of OSM-POIs
Colour and size of standard POIs can be customized
Not applicable
Switching OSM-POIs on and off
Over 300 POIs can be switched on and off
Not applicable
Map base updates
Once a week
No information found
What you can achieve with the "123map Publisher" map editor
Interactively, you create appealing maps in a flash. Output the maps as vector files or alternatively as image files in raster format. Vector maps can be edited in all common vector graphics programmes. "123map Publisher"'s vector maps have been tested with Adobe Illustrator, Affinity Designer, CorelDRAW and Inkscape (free open source software).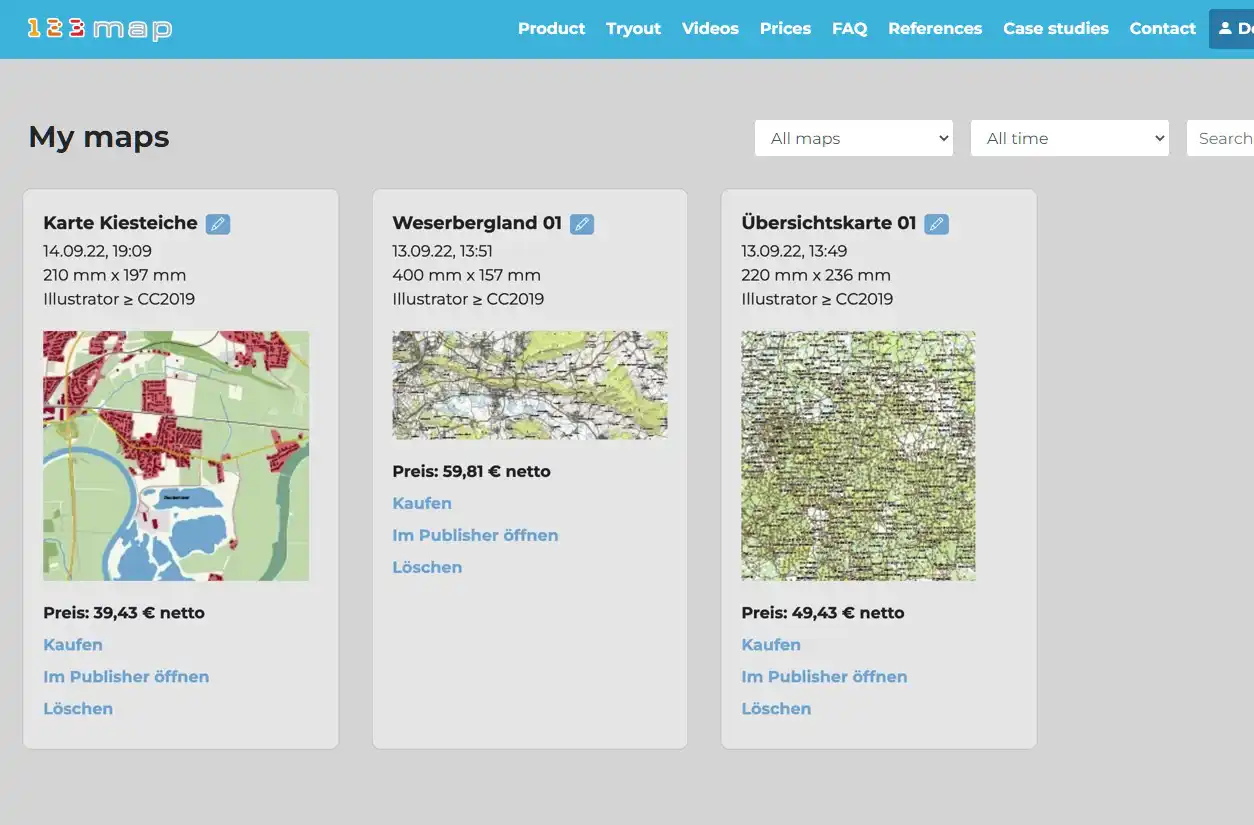 Our map editor "123map Publisher" allows you to create individual map designs, customised to your needs and your corporate design. Save any designs on your customer account and access, use or edit it later.
A pre-selection of more than 300 POI categories simplifies the insertion of features into the map. From bus stops and tram lines in the public transport sector to mountain peaks and schools; make them visible on your map with a single click.
Quickly integrate your pre-existing cycle or hiking paths into the map via drag-and-drop. Positioning your own POIs on the map is also possible. You can save all these elements together with your customised map: all you need is a customer account. This way, you can save interim results without being forced to purchase the map. Just pull up your map at a later date to continue editing it. Additionally, a freely usable map image based on your concepts can be generated and downloaded, making coordination with colleagues and clients easy.
We provide short tutorial videos on the extensive functions and possibilities.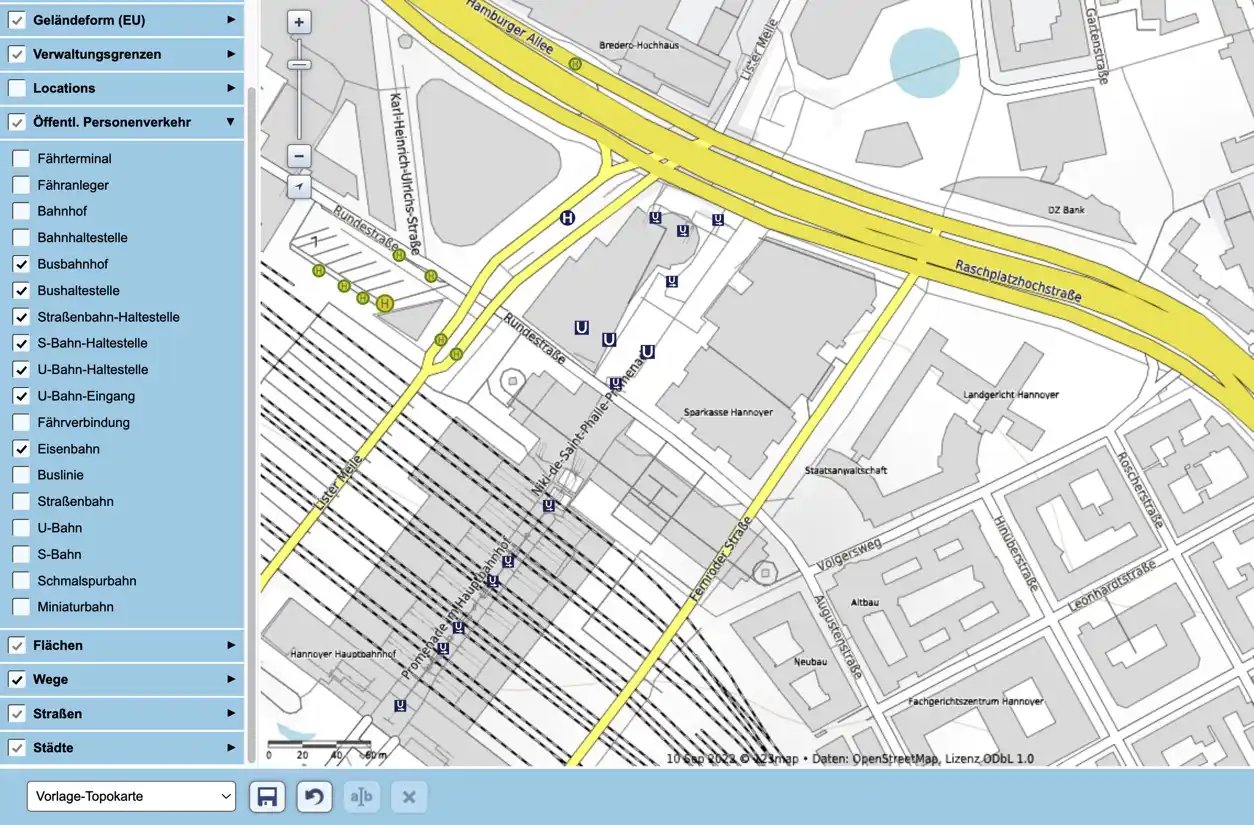 No matter if you are a consultant, graphic designer or cartographer – easily create appealing maps with individual designs for your hiking or cycle path maps, city plans, shopping or travel guides. Add hundreds of categories of points of interest from the existing database.
Create small size location maps for real estate exposés in the blink of an eye. Quickly add POIs from the world-wide OSM database. Whether it is public transport, schools, supermarkets or kindergartens; you can find almost everything.
Develop pull-out maps, brochures or travel guide maps with ease. All purchased maps can be output as a vector or raster image, even after the purchase. And all that without incremental costs!
There is no need to waste your thoughts on possible uses or circulation volumes beforehand: you may continue to use the map for any other purposes, without any additional costs or licencing. Editing not yet purchased maps subsequently is also possible – simply save your work, reconcile with your clients or take a break. and pick up where you left off.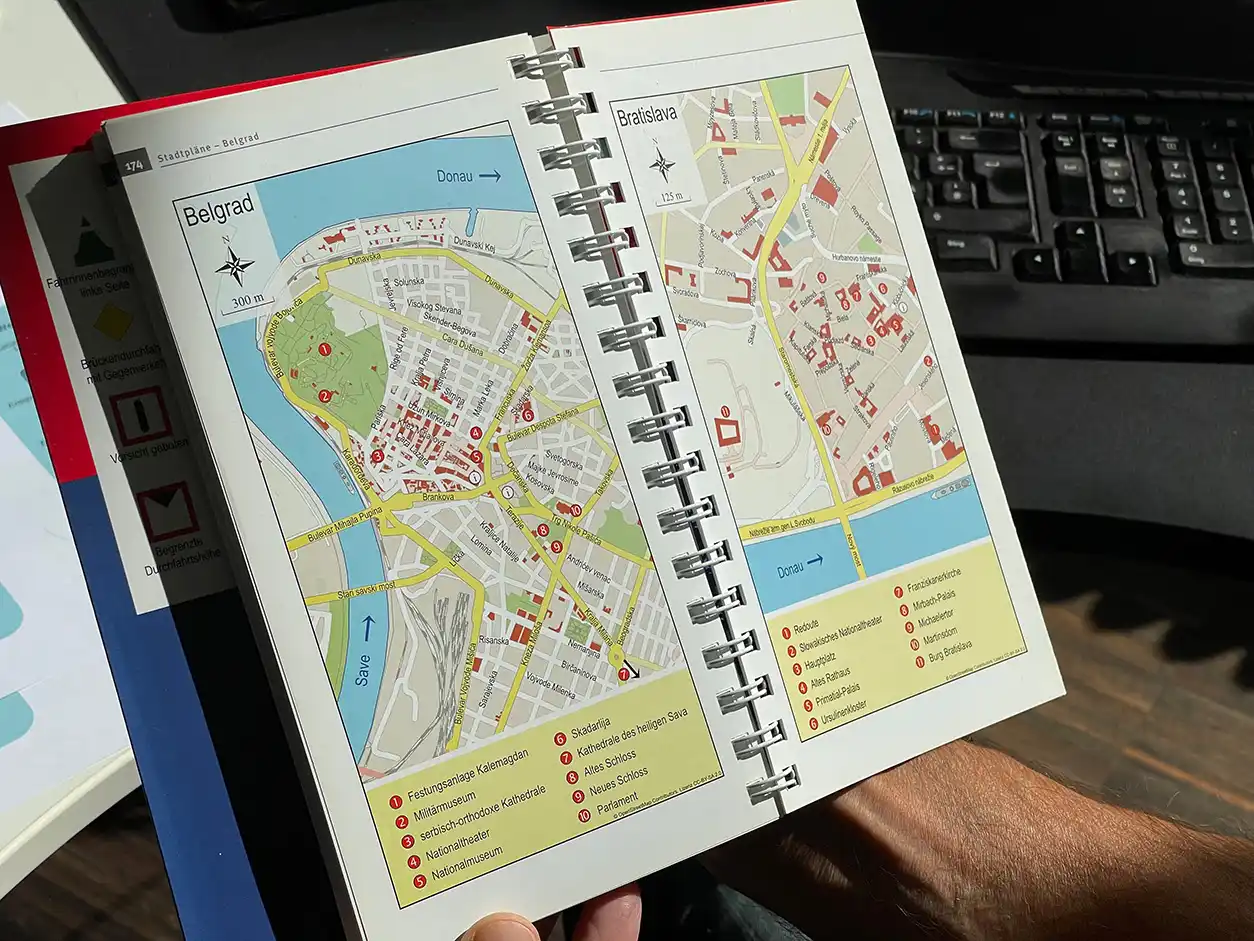 Travel guide and journal publishers, city magazines, daily newspapers or real estate companies – they are all users of 123map. Our maps meet the majority of cartographic demands, reaching from overview maps and city plans all the way to hiking and cycling tour maps. We attach great importance to the universal usability of our service for out clients. After purchasing a licence, you have unlimited use of the map for your products, regardless of circulation volume or what media you use, e.g. internet, email correspondence, signage or video productions. Always available as vector file – without ifs, ands or buts.